Probate and Estate Administration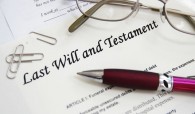 Kimberly Sikes, Attorney at Law, P.C. provides a variety of services that can be customized to your specific needs. If your loved one has recently passed, our office can take the burden off of your shoulders by handling the estate through the probate or estate administration process or by drafting an affidavit of heirship. We can advise you as to the most time-efficient and cost-efficient method to handle the disposition o the estate. We will go with you to the courthouse and assist you with obtaining Letters Testamentary or Letters of Administration.
We can assist with the transfer of the house and real estate, personal property, minerals and royalty division orders, stocks, bonds, investment accounts and other assets owned by the decedent. You can feel confident that legal title will be properly transferred and that all debts and obligations of the estate will be competently resolved before the probate is closed.   
[raw]